Wer-On-Um Guide Service is a family run business located in Upstate New York.
Our goal is to provide quality year round hunting and fishing adventures for our clients.
We currently specialize in field hunting for wild migratory Canada geese, ducks, pheasants and fishing charters.
Small stream trout fishing in the spring and ice fishing during the winter months.
We also have added deer hunting so please check out the Big Game hunting page for more details.
Wer-On-Um welcomes beginners as well as experienced outdoors persons.
We tailor your adventure to meet your level of expertise.
Ladies and youths are always welcome and we can also accommodate
handicapped hunters on our goose hunts.
Additional trips will be added in the future so check our site often or contact us
so we can customize one for you.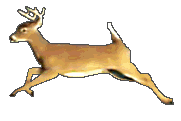 Proud Member Of NYSOGA

WER-ON-UM, Professional quality NYS Licensed Guiding to New York Adirondacks
Offering Adirondack Adventure Guides, Adirondack Fishing, Adirondack Hunting, Adirondack Camping, Adirondack, Small Game Hunting, Big Game Hunting, Bird and Water Fowl Hunting, Fishing, Camping, Hiking Tours.
Also New York Snowmobile Tours, Adirondack Snowmobiling Tours.
We also offer guides to, New York fishing, Adirondack Streams, Adirondack Lakes, fishing, charter, boat, Charter Fishing, fishing, Oswego, Oswego County New York, Oswego River, Lake Ontario, Trout, Salmon, Steelhead, Brown Trout, Walleyes, Godin, captain Lee Godin, NYS licensed guide service, Bay of Quinte Walleye Fishing, brown trout fishing, Lake trout, Great Lakes Region U.S., Charter Walleye fishing, Charter boats, charter fishing parties, Charter service, Charter boat association, Eastern Basin.